At 360 Engineering, we consistently optimize projects by creating custom designs and recommendations. This project we started in 2018 for the National Renewable Energy Laboratory (NREL) was no exception. Once COVID-19 hit, we learned how the economy could quickly derail a project, but we steered it on the right track by helping NREL find a viable path forward and breaking the project into two phases.
NREL realized one of its cooling towers at the Solar Energy Research Facility (SERF) was using a significant amount of water, and they brought our team in to find a solution. During a gas line replacement project, water was encountered immediately below the access road, and it was determined to be a leak of the condenser water lines from the cooling towers to the chilled water plant.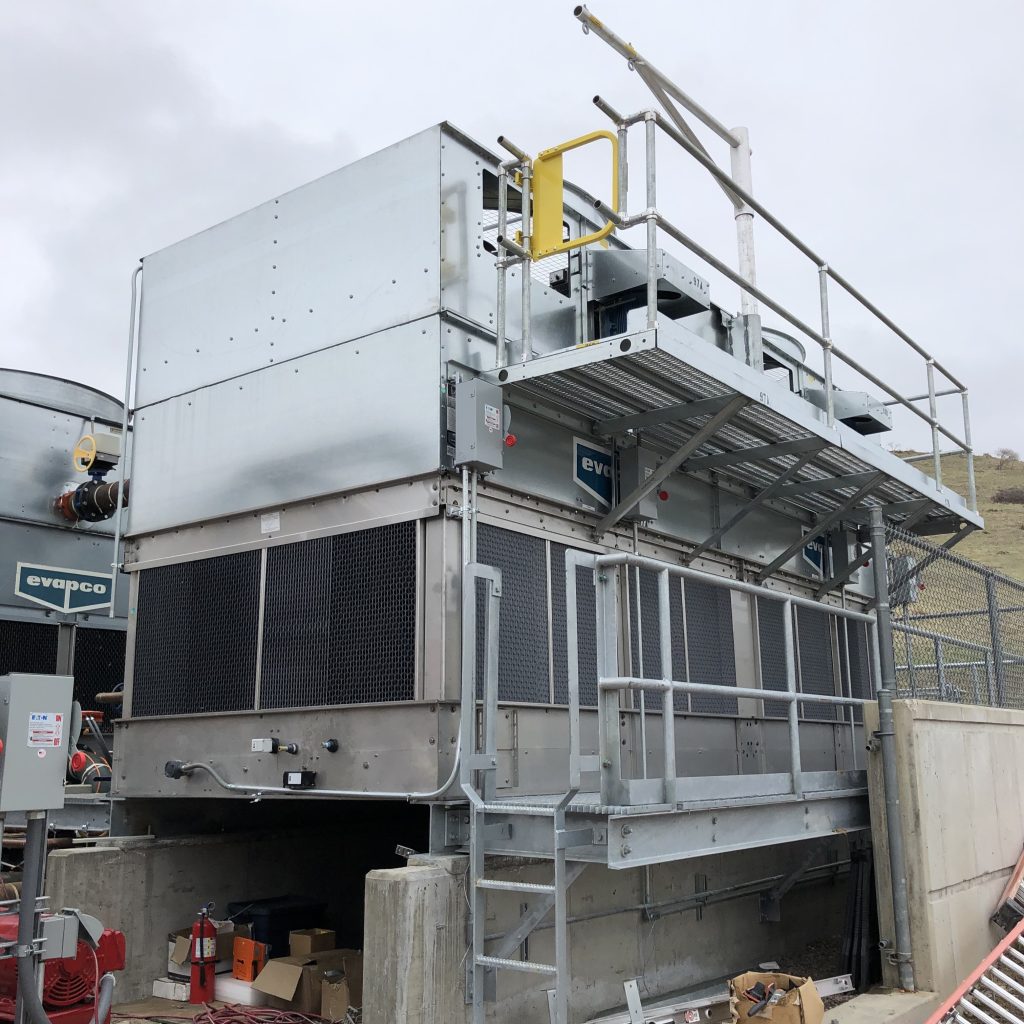 "360 Engineering reconfigured the operation of the cooling tower condenser water plant to optimize both the performance of the plant as well as increase the system redundancy moving forward."

The design phase of this project could be broken down into the following general steps:
Pre-Design – During this process, the design team determined the new cooling tower could be placed next to the others instead of in a separate location, eliminating extra landscaping work.
Design Solutions – The team decided to route the condenser water lines from the cooling towers to the chillers over the service road to keep the chillers operational while the underground lines were replaced. This solution also maintained the service road access for other vehicles.
Testing and Balancing – We worked closely with the contractor and NREL to diagnose some pump issues and provide additional designs to improve the water flow.
Our early discussions and understanding of intent led to a better end solution for NREL with these positive outcomes:
Optimized the plant's performance and increased system redundancy
Maximized the life of the new piping with a high-quality pre-insulated option, less subjectable to corrosive soils
Saved time and money by breaking the project into phases and using forward-thinking design solutions
This project included our long-time electrical engineering partner, AE Design, and structural and civil engineers from Martin/Martin. We have an amazing team of expert consultants who have worked with us on NREL projects since the beginning.
For any questions, inquiries, or to get started on your next project, Contact Us.