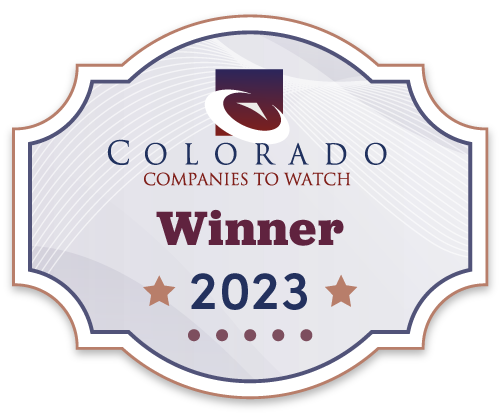 Colorado Companies to Watch Announces their 2023 Winners at the 15th Annual Awards Gala
June 16, 203
For Immediate Release

Colorado Companies to Watch Announces 2023 Winners at 15th Annual Gala Awards Dinner

An Unparalleled Night Celebrating 50 of Colorado's Entrepreneurial Gems with Master of Ceremonies, Chris Parente, Channel 2 Anchor.

Denver, CO – Colorado Companies to Watch (CCTW) is pleased to announce the selection of its Winners for this year. On June 16th, fifty outstanding businesses will be honored at the Annual Gala Awards Dinner at the Hyatt Regency Denver Tech Center, located at 7800 East Tufts Avenue in Denver, CO, and will include Chris Parente as the evening's Master of Ceremonies.

Colorado Companies to Watch is a nonprofit awards program that honors 50 fast-growing 2nd stage companies across the state for their performance in the marketplace, innovative products, and unique processes and philanthropic actions. Celebrates the achievements of growth-oriented companies located throughout Colorado. This year's winners were selected from a pool of 1150 nominations, after an intensive two-month selection process by a panel of industry experts and leaders from around Colorado.

This event marks the fifteenth consecutive year that Colorado Companies to Watch has recognized second-stage companies for their significant contributions to their communities, industries, and economies. At the Annual Gala Awards Dinner, each winner will receive recognition for their entrepreneurial spirit, dedication to creating jobs, and commitment to making a positive impact on local and state economies. In addition to celebrating this year's honorees, attendees will have the opportunity to network with industry leaders and professionals from across Colorado while gaining valuable insights into successful second-stage business strategies.

"We are thrilled to celebrate the remarkable achievements of these 2nd-stage companies at this year's Gala Awards Dinner. These dynamic companies play a pivotal role in Colorado's economy, serving as the driving force behind innovation, job creation, and sustainable growth. I am inspired by the resiliency and ingenuity displayed by these companies, who continue to push boundaries and thrive amidst challenges. Their contributions not only fuel our state's economic vitality but also serve as a beacon of entrepreneurial spirit for aspiring businesses." said Erin Beckstein, Program Director, Colorado Companies to Watch.

To add to the celebration, CCTW also announced its 2023 Hall of Fame Winners. Each year, the Winners were carefully selected for their outstanding achievements, authoritative leadership, and continued contributions to their respective industries. Their persistent efforts towards product innovation, community development, and impressive employee and sales growth stand out as exemplary.
The 2023 Hall of Fame Winners
Lifescape Colorado
SonderMind
2023 Colorado Companies to Watch Winners
10x People
360 Engineering Inc
Aneka Interiors, Inc
Ascent CFO Solutions
Axe and the Oak Distillery
B-Line Construction Services
Brothers Plumbing, Heating & Electric
Citrine LLC
Common Knowledge Technology
Concurrent HRO
Connects Workspace
Cultivate
DevReady
ERO Resources Corporation
Everest Mechanical
Fast Fit Foods
FusionAuth
Garlic Media Group
GolfForever
Hydrate IV Bar
Innate.ly
Innovest Portfolio Solutions
KadyLuxe
Kitcaster
Låda Cube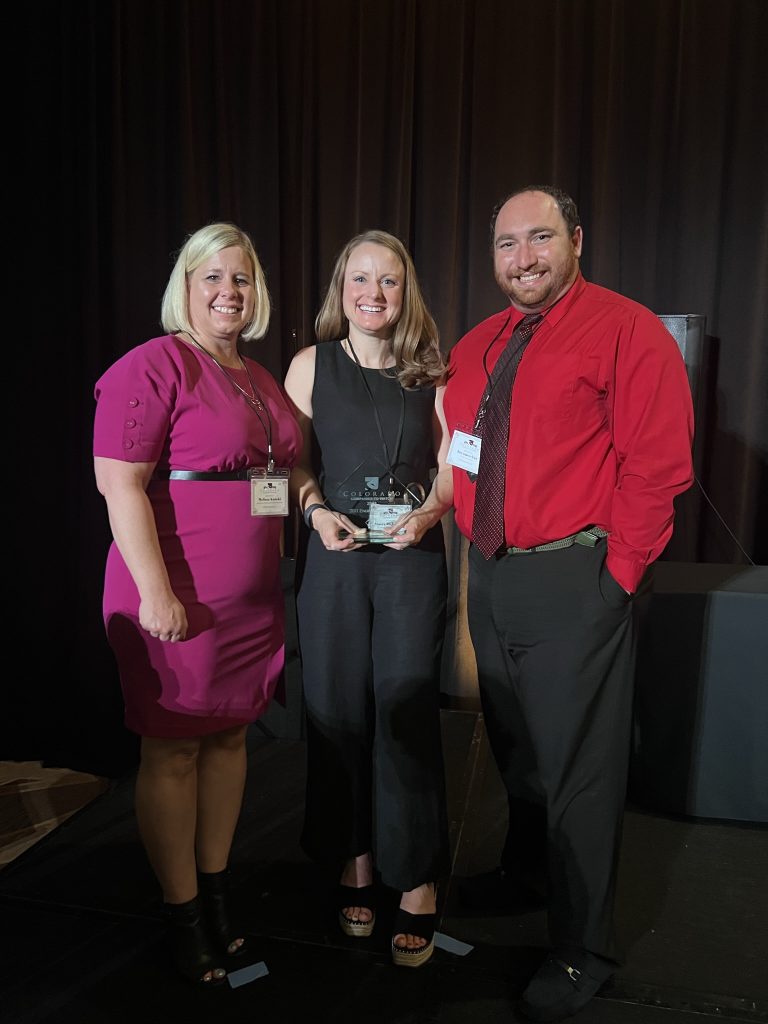 LeafTech Consulting
Lily's Toaster Grills
MenuTrinfo, LLC
MODSTREET
Moser Aviation
NULASTIN
Nymbl Science
Occasions Catering
Path2Response
Photobucket
Point b(e) Strategies, LLC
Quicksilver Scientific
Reata Engineering & Machine Works
Roofnest
SAFE Engineering
Sauvage Spectrum
Shift Workspaces
Shinesty
Terra Ferma, LLC
THiN AiR Brands
Tierra Group International, Ltd.
Trisco Foods, LLC
True Anomaly
Vitality
Watson Mills and Design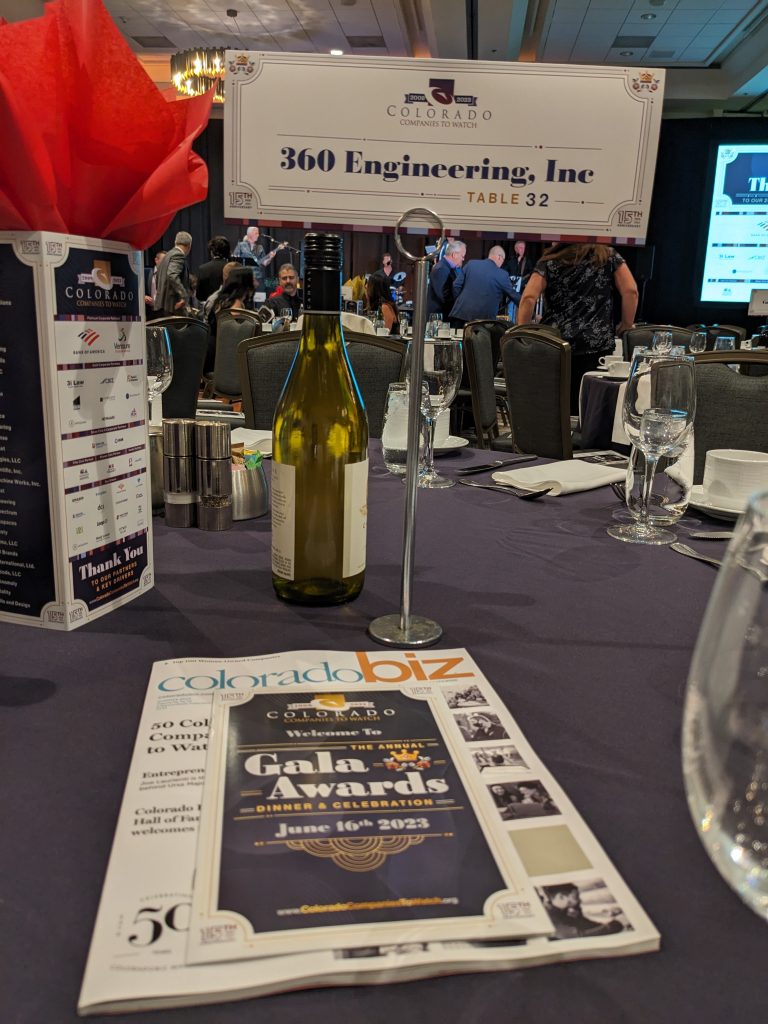 Melissa Kisicki, Stacey Richardson, and Brennen Guy Accepting the Award for 360 Engineering.
For more information on the 2023 Winners or tips on how your business can apply for next year's program, visit www.ColoradoCompanystoWatch.org or contact us directly at info@ColoradoCompanystoWatch.org.

About Colorado Companies to Watch
Colorado's second-stage companies represent high-performing and innovative companies, crossing every industry sector and region in the state, of which provide thousands of high-quality jobs and contributes billions of dollars back to our local economies. Colorado Companies to Watch (CCTW) certifies and spotlights the important contributions they make. To date, we have celebrated close to 750 companies, resulting in a $6.5 billion economic impact on Colorado's economy.
The Colorado Office of Economic Development and International Trade (OEDIT) in conjunction with the Edward Lowe Foundation initiated the program in 2009 along with valuable sponsors, key drivers, community and supporting partners, and volunteers from throughout Colorado. Today, CCTW encourages the collaboration and advancement of our alumni network and aligns strategic partnerships and alliances by leveraging valuable resources to support and nurture the growth of our alumni and their businesses.
Visit ColoradoCompaniestoWatch.org, facebook.com/ColoradoCompaniestoWatch and Twitter @ColoradoCTW.

For more information, please contact:
Erin Beckstein, COO
Crazy Good Marketing
Program Director, Colorado Companies to Watch
720.325.2517, x697
ebeckstein@crazygoodmarketing.net