At 360, we are constantly looking for ways to comply with the ever-changing permitting requirements and climate change mitigation efforts that the city of Denver implements. Our world is constantly evolving, and we need to find solutions to new climate challenges each day. In this blog post, we will discuss the opportunities for Complete Electrification in Denver.
Our team is critically looking at options to ensure each project we work on not only meets the required regulations but is cost-effective too. Read along to see the importance of electrification and its impact.
What We Look At
In 2019, buildings and homes accounted for 64% of all community-generated greenhouse gas emissions in the city of Denver1. In 2020 Denver had the worst air pollution in 10 years2. Natural ventilation isn't as effective when the air quality continues to decline, and moving to an all-electric system could mitigate safety issues associated with poor air quality while also reducing greenhouse gas emissions.
What is the Road Map to Electrification?
Effective Now

Obtaining "Quick Permits" is no longer allowed for replacing air handling units or water heaters utilizing natural gas in commercial buildings. The permitting process for these projects will be the same as applying for a new heat pump. There are a few exceptions.

Starting January 1st, 2025

Replacement of outdoor gas-fired equipment used primarily for heating needs to be electric, and secondary gas-fired heating equipment can be installed for supplemental heat only.
Replacement of outdoor cooling air conditioning or condensing unit equipment needs to be electric and provide space heating (like a heat pump), and a secondary piece of equipment can be installed for supplemental heat only.
Replacement of a storage water heater or instantaneous water heater needs to be an electric water heater.

Starting January 1st, 2027

Replacement of gas-fired boilers must utilize electric heating for 50% of space heating needs/water heating needs; the remaining 50% can be met with a replacement of the gas-fired boiler.
Replacement of an air conditioner that serves spaces that are also being heated needs to be replaced with electric equipment that does both heating and cooling.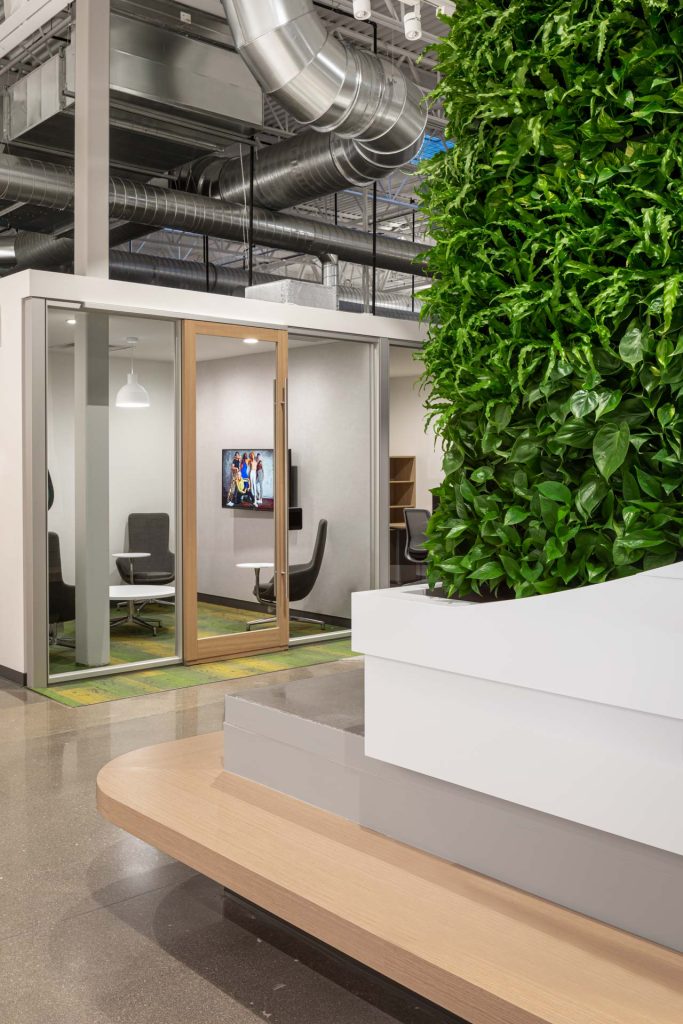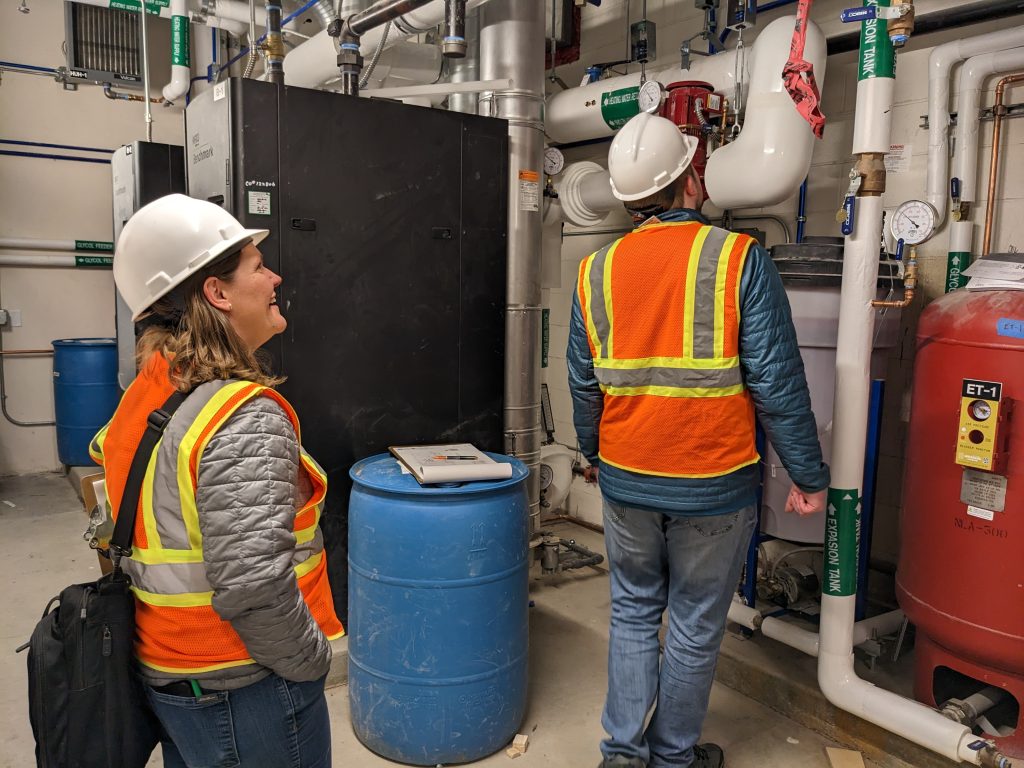 How does this affect the A&E Industry?
Denver will require reporting of estimated building Energy Use Intensity (EUIs) with targeted goals in 2024, 2027, and 2030.
There will be fines associated with incorrect modeling/inability to meet target EUIs (as established by Denver).
High-Efficiency Mechanical equipment will be the standard.
Increased coordination between disciplines will be even more important.
All disciplines (not just mechanical) have options to assist in Denver's EUI requirements:

LED lighting
Green-sourced energy
High efficiency, tight envelope construction
Energy Star and low-water plumbing fixtures
Limitations of Electrification
Upfront costs for heat pumps are typically higher than standard Direct Expansion (DX) cooling and gas-fired air handling units.
Currently, gas rates in Denver are still lower per amount of heat energy than electricity.
Newer technology for building operators: lack of experience may result in lack of confidence in new heat pump technology. Additional training may be needed for facility staff.
Most existing buildings were not provided with an electrical service intended for full building heating. An Electrification Feasibility Report is one way to determine the impact of a fully electric mechanical system on the building infrastructure.
Let's Wrap it Up
With the new regulations coming, Life Cycle Cost Analysis (LCCA) will become even more important to show the offset of maintenance, utility, and upfront costs between mechanical systems. It is important to know the regulations to ensure the safety and longevity of your product. Energy modeling is already required in some cities like Boulder and will become required in Denver to demonstrate energy compliance.
For any questions or inquiries or to get started on your next project, Contact Us.
References
1 https://denvergov.org/files/assets/public/climate-action/documents/denver-nze-implementation-plan_final_v1.pdf
2 https://www.colorado.gov/airquality/tech_doc_repository.aspx?action=open&file=2020AnnualDataReport.pdf
Vocabulary
Direct Expansion (DX): the most common type of air conditioning in the US where the indoor air is cooled with a refrigerant liquid.
Electrification: the conversion of a machine or system to the use of electrical power.
Energy Use Intensity (EUI): refers to the amount of energy used per square foot annually.
Life Cycle Cost Analysis (LCCA): it is an economic evaluation technique that determines the total cost of owning and operating a facility over a period of time.