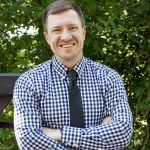 360 Engineering is proud to announce project manager Taylor Reese, PE recently earned his WELL Building Standard Professional Accreditation. As a WELL AP, Taylor joins a select group of industry professionals, becoming only the 12th member of Colorado's WELL community to hold this designation! Delivered by the International WELL Building Institute (IWBI), the WELL Building Standard is a relatively new building rating system, similar to the U.S. Green Building Council's (USGBC) LEED program. In addition to concentrating on the environmental impact of a building, WELL focuses on the health and well-being of the building occupants. The WELL concepts include Air, Water, Nourishment, Light, Fitness, Comfort, and Mind.
Some examples of features that may be found in a WELL certified space are:
Thermal gradients across open offices, allowing employees to work at a space temperature they find comfortable
Continual testing and treatment of potable water to maximize quality and taste, promoting better occupant hydration and mitigating the health effects of contaminants
Real-time air quality monitoring with occupant displays showing concentrations of airborne particulate, carbon dioxide, and ozone
Prominently located stairs with natural light and art in low-rise buildings, advocating active interior occupant circulation rather than elevator use
Melanopic lighting to encourage healthy circadian rhythms, helping employees get their recommended quality and quantity of sleep
Although the health and well-being of occupants is main goal of the WELL Building Standard, ancillary benefits may include increased property value and rent for building owners, and higher productivity, reduced sick days, and increased worker satisfaction for employers. WELL certification applies to new and existing buildings, new and existing tenant interiors, and core and shell for offices, multi-family residential, educational facilities, retail, restaurants, and commercial kitchens. If you are interested in exploring the possibility of pursuing WELL certification for your next project, please don't hesitate to reach out to us for a discussion.