Congratulations to our president and founder, Denise Dihle, PE. One of 36 finalists for Denver Business Journal's 2017 Outstanding Women in Business — out of 259 nominations! A special awards luncheon will be held on August 15th, where all finalists will be honored for their accomplishments, and winners in 12 categories will be announced.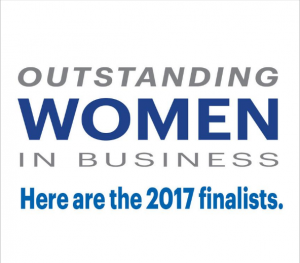 Visit Denver Business Journal's website to see the finalists and read more about the award: http://www.bizjournals.com/denver/news/2017/06/30/dbjs-outstanding-women-in-business-2017-finalists.html
This is the third recognition for Denise in 2017, earlier this year she was named one of the Denver Business Journal's 2017 Top Women in Energy and was a 2017 honoree for Enterprising Magazine's Enterprising Women of the Year.