We are excited about these two talented additions to our team!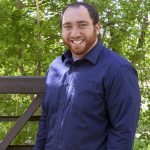 Brennen Guy
Project Engineer – Mechanical
Brennen joined the 360 Engineering team in March.  He is a graduate of the University of Arizona, Tucson, receiving a Bachelor of Science in Mechanical Engineering and Chemistry.  While in school, Brennen focused his attention on thermodynamics and has a background in pharmaceutical manufacturing.  Brennen chose Mechanical Engineering because he finds it really satisfying to see a project through the stages of concept to construction, especially knowing other people will benefit from a design he was a part of.  He also enjoys being constantly challenged with tasks that are logic and math based, but with a bit of creative flair thrown in the mix.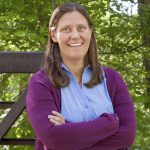 Kerri Zoetewey
Project Engineer – Mechanical
Kerri joined 360 Engineering in April, bringing 16 years of mechanical engineering experience to the team.  She is a graduate of Calvin College in Grand Rapids, Michigan, earning a BSE with a concentration in Mechanical Engineering.  Her strengths in math and science drew Kerri to choose mechanical engineering as a profession.  Kerri's background includes 5 years with Trane and 11 years of engineering consulting.  She has worked on a wide-range of project types including tenant finish, office buildings, retail, restaurants, churches, schools, and multifamily.
Read the announcement in Mile High CRE:  Here