Full-Service Consulting & Engineering Design
360 Engineering provides complete mechanical and plumbing engineering services customized to meet all project and client goals. Keeping schedules and budgets in check and looking at the bigger picture of efficiency, comfort, safety, ease of maintenance, technology, and sustainability.  
The team's involvement begins with a building assessment and continues throughout the design, construction, start-up, and commissioning – until our clients are satisfied. We partner with architects, engineers, contractors, and building owners, integrating our HVAC and plumbing system designs into the vision of the entire team and the needs of the end-user. We dedicate our efforts to providing optimized solutions that meet team objectives, timelines, budgets, and deliver long-term value.   
With an ASHRAE Certified High-Performance Building Design Professional, Certified Commissioning Authorities, and WELL and LEED Accredited Professionals, our team brings an additional level of expertise in sustainable design.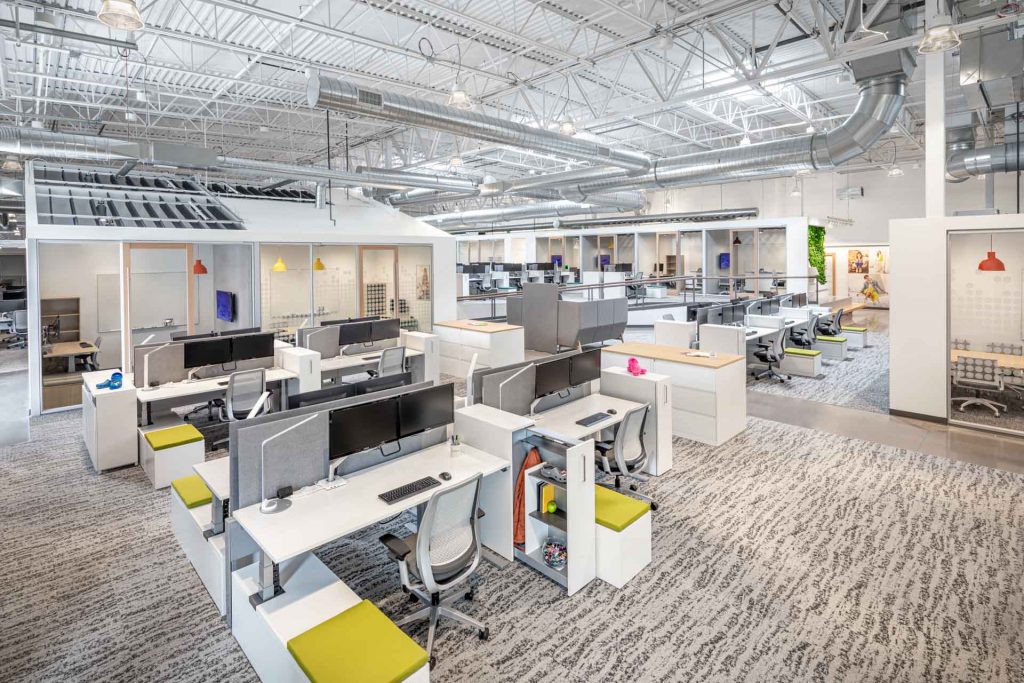 Existing & Historic Buildings
Imagine a world where your buildings are running so efficiently, all you need to focus on is your day-to-day operations. Decisions about the maintenance of your building systems today can make an impact now and provide stability and peace of mind in the future. You have an ally in 360 Engineering to steer you in the right direction and ultimately design the ideal HVAC and plumbing systems for your facility. We are here every step of the way, from assessing your existing systems to laying out detailed options, looking at every aspect from initial investment to long-term benefits. Educated in the latest technology and trends, we are here to lend a guiding hand and help you make an informed decision to protect your bottom line while maintaining your building tenants' comfort and confidence. 
360 Engineering has been designing retrofit systems in buildings ranging from small pumping retrofits to full Central Utility Plants (CUP) and everything in between for nearly two decades. The team has successfully overcome significant constraints these projects pose on mechanical system design, schedule, and budget. Our designs take into account existing conditions that mitigate impacts to the existing structure and improve safety, operation, and maintenance. We take this mindset of minimal disruption of existing conditions into our projects to preserve our clients' facilities (structurally and aesthetically) and reduce lifecycle costs. 
New Construction 
Constructing a ground-up facility requires the utmost attention to detail and coordination among stakeholders, clients, design teams, cities/counties, and contractors.  Therefore, our project managers and mechanical engineers ensure they have a clear understanding of project scope, schedules, budgets, individual tasks, and deliverables upfront before starting design.  
We strive to harness today's technology to provide sustainable, forward-thinking mechanical engineering solutions, meeting current energy and building codes, resulting in a healthy and comfortable building. 
View our full process here.