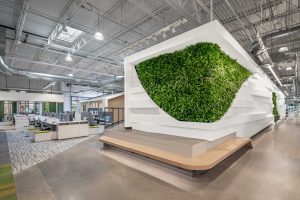 360 Engineering considers energy efficiency and sustainability on every project we design. Whether the goal is to optimize the long-term total cost of ownership, highlight building sustainability for tenant marketing, achieve net-zero energy use, or reduce energy consumption within a tight budget, we have the tools and experience to make it happen. And with energy codes becoming stricter every year, responsible energy design practices are no longer optional. Our LEED and WELL Accredited Professionals, Certified Commissioning Authorities, and ASHRAE-Certified High-Performance Building Design Professionals (HBDP) provide a range of energy-related services and evaluations, including energy audits, energy modeling, commissioning, retro-commissioning, and building envelope material performance comparisons. 
When approaching a new project, we first understand and help define the energy goals. Based on the specific objectives, we develop a strategic, holistic approach for accomplishing them. Our team works closely with the architect, other design team members, and the contractor to make the entire facility energy efficient — not just the mechanical system.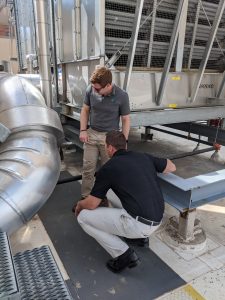 One of the most impactful decisions early in design is the selection of the mechanical system. While specifying more expensive mechanical equipment often results in increased efficiency; there is much more to consider. Sometimes the best choice is obvious, based on project location, use, and goals, but it is often not so clear-cut. Drawing on our team's extensive experience across a wide range of markets and climates, 360 Engineering walks each client through various options, from packaged rooftop units to geothermal heat pumps. In as much depth as each client desires, we present differences clearly, covering initial cost and energy efficiency and comfort, performance, and maintenance. 
Acting in the building owner's interest, 360 Engineering offers mechanical commissioning services, from pre-design through construction and into occupancy, or retro-commissioning, working to improve the efficiency of your existing building's equipment and systems. Our diverse commissioning options range from minimum code requirements to LEED Enhanced, and many levels in between. Leading communication, documentation, and verification, our commissioning agents will coordinate with the owner, design team, and contractor, following a structured quality assurance process resulting in a building that meets the owner's requirements.